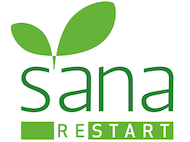 October 09|11 2020
September 2015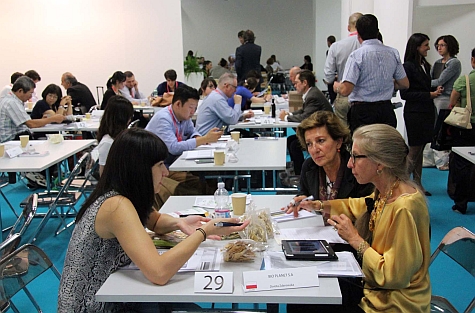 The international credentials of SANA are growing with the 27th edition recording a 45% increase in the number of foreign buyers, who will be involved in over 4000 B2B meetings that will take place at the Buyer's Lounge, reserved by BolognaFiere to the exhibiting companies for meetings with delegations from 21 countries including Australia, Austria, Belgium, China, France, Germany, Denmark, Poland, Croatia, Slovenia, Hungary, Japan, Holland, Sweden, Great Britain, Russia and the USA.

An impressive international presence thanks to the different projects created in cooperation with the Ministry of Economic Development, ICE, the Emilia Romagna Regional Administration, Unioncamere and FederBio, in addition to the Project for the promotion of Italy's organic and natural food and cosmetics sector to the South Korean market, promoted by MiSE and in cooperation with Federalimentare and FederBio, in addition to SANA's internationalization project made to coincide with EXPO Milan 2015 promoted in cooperation with the Emilia Romagna Regional administration. So far SANA has accepted the preregistration of over 20,000 operators: this represents an increase of 15% compared with the previous edition.
Promoted in cooperation with, and with a contribution from, the Emilia Romagna Regional Administration, the SANA internationalization project to coincide with EXPO Milano 2015 aims at making SANA a key channel for the integration of the Italian Organic production chain with the rest of the world; showcasing and promoting the Italian organic food industry to international markets; pioneering new channels; creating synergies with companies and public institutions and spreading knowledge to the general public of the key features of organic products and the leading players in the sector.
This year will be the third year running for the programme dedicated to the promotion in South Korea of Made in Italy organic food products and natural and organic cosmetics. Launched in 2013 by the Ministry for Economic Development, Federbio, Federalimentare with technical assistance from BolognaFiere, the programme will bring Made In Italy and the excellence of the sector to South Korea, while delegations of South Korean buyers at SANA will meet the exhibiting companies interested in exploring new markets or consolidating existing commercial strategies. The programme also involves an Educational Tour to visit companies in the sector and a visit to EXPO Milan 2015.
ALL NEWS