Venue
Bologna Fair District

Entrances:
Ovest Costituzione Entrance
Nord Entrance
Opening times
Friday 7th, Saturday 8th,
Sunday 9th
September 2018:
from 9.30 to 18.30

Monday 10th September 2018:
from 9.30 to 17.00
Ticket Online
Buy here
your ticket and hurry up! Get your SANA PASS
Contact us
Show office:
BolognaFiere S.p.A.
Piazza Costituzione 6 - 40128 Bologna
Tel. 0039-051.282111
Fax 0039.051.6374031
sana@bolognafiere.it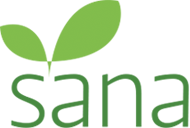 29th international exhibition of organic and natural products
News
NEWS ARCHIVE


07/09/2017
EUR 5.7 million to finance 35 innovative projects aimed at sustainable agriculture and combating climate change. It is only the second step of a process started in 2016, with ...


28/08/2017
20% of agricultural land is now covered in bio farms and businesses in Italy. According to SINAB's findings, on behalf of the Ministry of Agricultural Policies, organic-cultivated ...


01/08/2017
Firab, the Italian Foundation for Research in Organic Agriculture and Biodynamics, estimates that sales of organic products amount ...


14/07/2017
1,000 kilometers, 100 per day, for a trip that began on June 18 in Bergamo and ended on 30 June in Alberobello. Alfredo Amadori, ...


14/07/2017
Today, at the MIPAAF, the award ceremony of the international competition for organic extra virgin olive oil, organized by CIBI ...


04/07/2017
Revenues of 1.33 billion euros, sales up 19.7%, and of 100 new shelves stocked 23 are now bio: This is the data on the ...


19/06/2017
The MIntel report states clearly: between 2011 and 2015, pasta sales fell by 2%. However, organic pasta consumers are growing: ...


07/09/2016
Italians love their coffee. According to the latest figures from FIPE, the Italian Federation of Public Businesses, we drank ...


01/08/2016
Sales of fairtrade products increased in Italy to reach 99 million euro at the end of 2015 (+10% over 2014). According to ...


01/08/2016
The fourth year of the initiative taking organics into schools has just come to an end. "Organics to feed the future ...


13/07/2016
This is target of Anabio (Italian Association for Organic Agriculture) - Cia (Italian Agriculture Association), confirmed during ...


24/06/2016
The new four-language glossary produced by EFSA – European Food Safety Authority is now online. The idea is to help ...


24/06/2016
According to Severino del Giudice, in charge of Confagricoltura organic farming in the Friuli Venezia Region and attending the ...


24/06/2016
These comments emerged at the "The supply chain meets up" event organized by AgroTer where discussion focused on ...