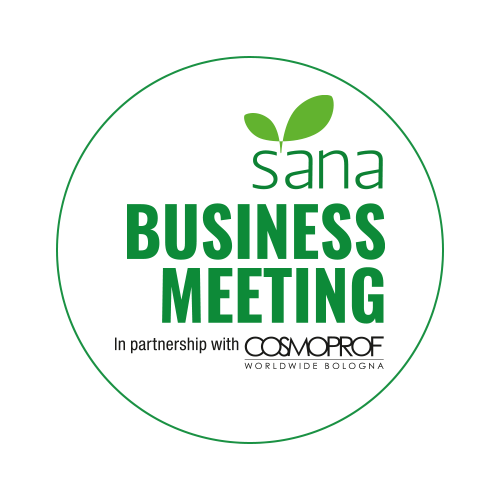 SANA BUSINESS MEETING HAMBURG |
21-23 JUNE 2023
THE MATCHMAKING 2-DAY EVENT FOR NATURL COSMETICS AND GREEN WELLNESS PROFESSIONALS
SANA Business Meeting Hamburg – the new matchmaking 2-day event for natural cosmetics professionals of the D-A-CH (Germany, Austria, Switzerland) region!
New format: All-in-one: Matchmaking event, natural cosmetics conference and networking – 21st/23rd June 2023
Location: 3-Stars-Superior Raphael Eco-Hotel Wälderhaus, Hamburg, Germany
Target: connecting the most important players in the expanding natural cosmetics market of the D-A-CH region in a very time and cost optimizing way
SANA Business Meeting Hamburg are organized by BolognaFiere Group (the leading European exhibition organizer, organizer of the well-known international trade fair for organic products SANA in Bologna) and by Health and Beauty Germany GmbH, a Germany-based international media company and organizer of 14 exhibitions/fairs across Europe. The Health and Beauty Germany Group belongs to Cosmoprof Network since two years.
Through this cooperation, SANA Business Meeting Hamburg offers a great opportunity to buyers and seller to benefit from decades of experience, vast business networks and unique expert knowledge!
---
Your contacts:
D-A-CH region (Germany, Austria, Switzerland)