By visiting SANA you can
discover new market innovations
meet the right partners
learn about new trends
At SANA, organic and natural are on display with all the news of the sector. It is the only event in Italy where you can find products, workshops, tutorials, seminars and insights for each of the major product areas to which the Show is dedicated: food, cosmetics and green lifestyle.
EXPLORE
SANA is the main event in Italy dedicated to all things organic, natural and sustainable from Italy and beyond.
Hundreds of small brands and pioneers and companies excelling in these trends:
Natural, organic, vegetarian, vegan, 'enriched by', 'poor in' and free-from foods
Healthy and gourmet foods and beverages, PDO and PGI specialties, teas and herbal teas
Organic, natural and cruelty free cosmetics
Herbal remedies, supplements, botanicals and complementary medicines
Trendy products for home, clothing and sustainable living
Hospitality, restaurant and catering products
Packaging and new technologies

FOCUS ON
At SANA you will learn about emerging brands and new products to introduce to your assortment. Quality foods and beverages, products for natural wellness and sustainable living, to try directly at the fair, meeting the creators and innovators behind the brands.
Top chefs and food bloggers will be cooking live at SANA! Take advantage of tantalizing tasting experiences and delicious cooking shows, dedicated to the world of breakfast and appetizers, to meet brands, taste and explore new flavors.
Gather lots of inspiration for your herbal, parapharmacy, pharmacy or specialty store, tips and tricks from top natural cosmetics experts and influencers during demonstrations, tutorials and interviews throughout the Salon.
LEARN
If you want to preview news about market and industry trends, SANA is where you will hear it for the first time. The many insights into changing consumer needs and trends in the food and cosmetics industry are sure to stimulate your thoughts.
NETWORKING
Every year tens of thousands of visitors attend SANA. Share experiences with other entrepreneurs and operators working in the large-scale retail, herbal, parapharmacy and pharmacy, specialty stores, catering, hospitality and retail sectors.
Meeting face-to-face with key suppliers in the organic, natural and sustainable sector is also a proven way to make a more advantageous supply or distribution deal.
WHO SANA 2023 IS ADDRESSED TO?

There's no better place to find what your business needs than a trade show tailored just for you.
RETAIL
Meet the leading names in the organic and natural sector.
HO.RE.CA.
Learn about the latest foods, products and techniques for your catering and hospitality business.
SPECIALTY STORES
Enrich the assortment of your perfumery, pharmacy, parapharmacy or herbalist shop.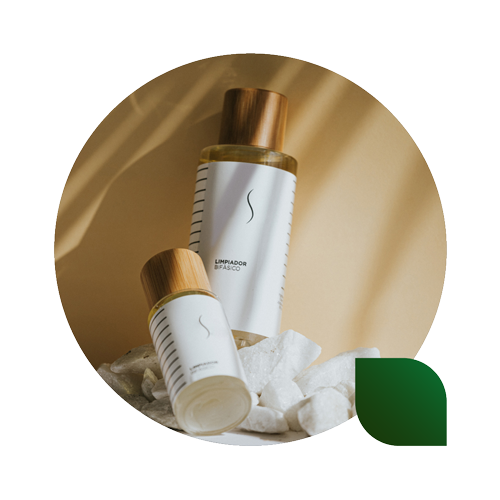 INNOVATION STARS AT SANA 2023
SANA Novità
The SANA Novità showcase returns online and on-site at the Service Centre.