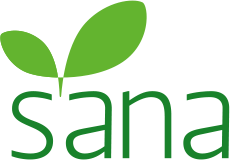 31st international exhibition of organic and natural products
Visitors faq
How do I obtain the entrance ticket?
Is the entrance to the fair reserved to professionals?
Is the entrance ticket daily or valid for the entire duration of the event?
Can I go directly to the event with an entrance ticket purchased online?
What should I do if I receive a free invitation code?
Is the free invitation code convertible at the ticket office of the exhibition centre or do I have to register online and print it?
What can I do if I am unable to validate the free invitation code I received and unable to print the ticket at home?
What buses go to the fair from the Central Railway Station of Bologna?
Does the entrance ticket include a free of charge parking lot for the entire duration of the exhibition?
What are the opening and closing hours?
Which is the nearest entrance to pavilions occupied by SANA?
In which pavilions SANA takes place?